TRADEO IS
Mitsuko surrounded by her loyal network of 40 specialists
TEAMWORK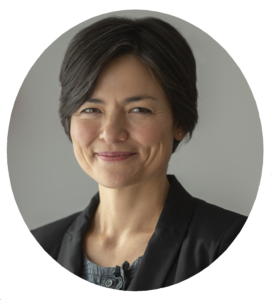 Mitsuko MOSER
Founder & Manager
ISIT graduate, ASTTI member

EDITING
for a clear visual identity
We find the right words for you.
WE ARE CREATIVE

TRANSLATION
reaching your target market
We adapt to your style.
WE ARE DEMANDING

INTERPRETING
for seamless communications
We make your business easier
WE ARE INNOVATIVE
SOME OF OUR SATISFIED CLIENTS
"Tradeo understands the specificities of translation for the Swiss public." Verena B.
"Precision, care and a successful formula are all elements that shine through in the texts I receive from Tradeo. They are the ideal partner!" Maud G.
"Swiss quality translations? Ask for Tradeo in the Bernese Jura." Michael D.
"I need to be understood and supplied quickly. I 100% recommend the quality of work delivered by TRADEO. Fast delivery. High standards. I am often under pressure, instructions are carried out quickly and I am always happy with the result." Adam R.
"The best!" Andrea S.
"I know I'm in good hands with TRADEO. The agency says what it does and does what it says." Priska J.
"The longevity of our supplier speaks for itself. Bravo and long live your company!" Renato V.
"Court, 20 minutes from Biel and Delémont, to his professional translation agency: TRADEO." Caroline W.
"TRADEO has an unbelievable customer-orientation." Claude M.
Bound by professional confidentiality we remain discreet about our reference sites.
OVER TO YOU!
40 SPECIALISTS AT YOUR SERVICE
TRADEO IN 9 KEY DATES
2003 – Founded in Switzerland
2005 – Technical translation assignments
2006 – Legal and financial translation assignments
2009 – Architecture and civil engineering translation assignments
2013 – Interpreting assignments
2015 – Technical editing assignments
2018 – Medical and veterinary translation assignments
2019 – Audiovisual assignments
2023 – TRADEO celebrates 20 years in business